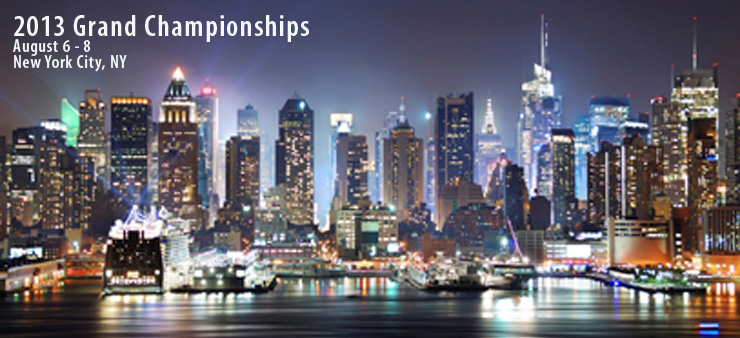 The PBA has thrown its support behind the Teen Masters Grand Championships, currently underway at Sawgrass Lanes in Fort Lauderdale, Fla., with a field of 186 high school-age boys and 91 girls. The U.S. Open-format tournament, conducted on demanding Sport Bowling-compliant lane conditions, continues through Sunday. Live scoring throughout the event will be available on pba.com.
PBA Deputy Commissioner Kirk Von Krueger is serving as tournament director. PBA Commissioner Tom Clark and eight-time PBA Tour titlist John Mazza were guest speakers.
"The PBA is proud to support for one of the greatest events in bowling for young players who are the future stars and leaders of our sport," Clark said.
In addition to providing a PBA-caliber test on the lanes for these young players, all Teen Masters players are required to dress like professionals in High 5 Gear shirts and they are limited to using PBA Skill Balls 2.0 and 3.0 as the only bowling balls they can use in competition. The bowling ball restriction, which is unique to the Teen Masters, places the focus on the bowler's skills rather than his or her equipment. The Teen Masters is owned and operated by Killer B Promotions.
The winners of the boys' and girls' divisions of the Teen Masters Grand Championships will earn trips to the PBA World Series of Bowling VI at South Point in Las Vegas where they will bowl for the overall Teen Masters Grand Championship as part of the new Champion's Challenge telecast on ESPN.
Down to the final eight! Four boys and four girls have survived a grueling week-long competition in Cleveland for the right to bowl in New York City's iconic Grand Central Terminal and their shot at a $64,000 college scholarship!
Tuesday, August 7
Round Robin Matches are "Best of Two"
12 PM – Boys #1 Kamron Doyle vs #4 Aaron Yuratovich
1 PM – Girls #1 Ashley Dunn vs #4 Melanie Hannon
2 PM – Boys #2 Jacob Ettinger vs #3 Greg Young
3 PM – Girls #2 Haley Rubin vs #3 Jessica Davies
5 PM – Boys #1 Kamron Doyle vs #3 Greg Young
6 PM – Girls #1 Ashley Dunn vs #3 Jessica Davies
7 PM – Boys #2 Jacob Ettinger vs #4 Aaron Yuratovich
8 PM – Girls #2 Haley Rubin vs #4 Melanie Hannon
Wednesday, August 8
9 AM – Boys #3 Greg Young vs #4 Aaron Yuratovich
10 AM – Girls #3 Jessica Davies vs #4 Melanie Hannon
11 AM – Boys #1 Kamron Doyle vs #2 Jacob Ettinger
12 PM – Girls #1 Ashley Dunn vs #2 Haley Rubin
Championship matches are "Best of Three"
2 PM – Boys Championship
3:30 PM – Girls Championship
7 PM – Grand Championship
8 PM – Trophy & Scholarship Presentations
Thursday, August 9
12 PM – Trophy & Scholarship Presentations @ Citi Field
12 PM – Teen Masters Day @ New York Mets: New York Mets versus Miami Marlins