The Luci Bonneau Story: The Tragedy that Inspired a Bowling Tradition
By Gianmarc Manzione • Republished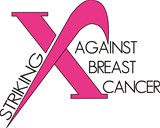 Everything else in Luci Bonneau's life remained almost cruelly routine. At Crossroads Bowling Center in Beaumont, TX, bowlers wheeled their three-ball bags through the parking lot for the state tournament in which Luci had competed so many times before. Waiting behind the lanes for the next squad to begin, competitors indulged the kind of mundane preoccupations that Luci, too, once was able to take for granted: an adjustment of thumb tape in a spare ball, a digging for pocket change to buy a Coke at the snack counter.
The one person those bowlers did not find among them at that moment, though, was Luci Bonneau herself. Nodding off in a parked car outside the center to give her chemo-ravaged body the rest it so badly needed, Bonneau was grappling with an opponent far more formidable than any she ever faced on the lanes: breast cancer.
"She was sick and she would sleep out in the car before she came in to bowl," says Donna Conners, organizer of the Luci Bonneau Memorial Striking Against Breast Cancer Mixed Doubles Tournament held each year at Palace Lanes in Houston. "Then she went and bowled and we broke a state record and she went home. It's just such a sad thing, and it's a tough disease."
It was the last tournament that Luci Bonneau would ever bowl. And when she did go home that day, the memory she left behind was that of a woman who knew no obstacle powerful enough to deter her love of the sport – not the fingernails made painfully sore by radiation that she wrapped in tape to bowl the tournament, not the crippling exhaustion that sent her napping in her car between squads – nothing.
"She kept bowling all the way to the end," says former PWBA star Carol Norman, who had won a PWBA regional event with Luci Bonneau not long before that final tournament in Beaumont.
"She wasn't going to give up on her teammates as long as they didn't give up on her," says David Garber, Team USA High Performance Director for the United States Bowling Congress as well as a friend of Luci's. "Bowling gave her a purpose in life, she wanted to do it as long as she could. She had a passion that kept her driven even though she was facing a terminal disease."
In Luci Bonneau, breast cancer encountered the spirit of a woman who did not like to lose, a woman who even discovered a new passion in the very fight that threatened to take her life.
"She said 'If I survive we'll put on a tournament to raise money for breast cancer research,'" explains Donna Conners.
As with too many of the 200,000 women diagnosed with breast cancer each year, though, Luci Bonneau did not survive. But even breast cancer could not kill the dream she shared with Donna that day.
"That was 3 or 4 months before she passed away," Conners remembers of that conversation with her friend and teammate.
That conversation became a promise that Donna Conners keeps each year when the Luci Bonneau Memorial Striking Against Breast Cancer Mixed Doubles Tournament attracts some of the country's most talented bowlers and tournament administrators for one of the most anticipated events on their calendars.
Each year you're as likely to spot a pair of hall of famers such as Del Ballard Jr. and Wendy MacPherson as you are to find a duo of house bowlers from the local Thursday night league up the block. The list of names that come from around the country to compete in Luci Bonneau's name each year reads like a scoreboard from a major stop on tour: Parker Bohn III, Carolyn Dorin-Ballard, Wes Mallott, Tommy Jones, Lynda Barnes, Mike Fagan, Sean Rash, Mike Scroggins.
"Every year we've sold out," Conners explains. "This is such a fun tournament. The bowlers have a great time. One guy who bowled a 103 told me he was ready to bowl it again next year. He just told me that bowling next to people that he watched on TV was the coolest thing he could think of."
"It's a great event," says Del Ballard Jr. "Everybody has a great time."
So great, in fact, that the people who convene from around the country to make it possible—the PBA's Carey Mogart to oil the lanes, Jim Welch to help keep track of scores and brackets, Connie Cotton who works the microphone and was the first bowling coach in the life of a then-8-year-old Del Ballard Jr.—all contribute their services for free.
"You don't just get people to come down from Vegas to help with a tournament for free," Del Ballard Jr. says. "That's how you know it's done for the right reasons."
Another way you know that it's done for the right reasons is that, more often than not, the iPods, DVD players and flat-screen TVs that are raffled off get sent right back into the drawing by the very people who win them.
"The items that people win get returned back a lot of the time to be raffled off again so they can raise more money," Davis Garber explains. "It's not about winning stuff, it's about the cause."
In Luci Bonneau's life, though, it was always about winning – whether through sharing the winner's circle with doubles partner Carol Norman on the regional PWBA tour or helping others feel her passion for the sport through teaching, Luci Bonneau found in bowling a purpose that endures even years after breast cancer claimed her life.
"She was a role model for a lot of people," Carol Norman says, "a beautiful woman, very knowledgeable, and someone who loved to teach the game. She was just a great bowler and always conducted herself as a lady."
And every time Jim Welch hops a plane to Houston on his own dime and the winners of raffled-off iPods return them to the drawing to raise more money in her name, the legacy Luci Bonneau left behind – the champion, the role model, the fighter – lives inside the people who make the Luci Bonneau Memorial Striking Against Breast Cancer Mixed Doubles Tournament possible each year.
Luci Bonneau Memorial Bowling Tournament

The 15th Annual Luci Bonneau Memorial Striking Against Breast Cancer Mixed Doubles Tournament will be held once again at Palace Lanes August 1st-3rd, 2014.

The annual mixed doubles bowling tournament, sponsored by Storm Bowling Products and the Professional Bowlers Association and benefiting Striking Against Breast Cancer, plays host to many of the world's greatest male and female bowlers.

You may download an entry form here, or contact Donna Conners for tournament details and questions. We suggest that you enter early, the tournament is expected to fill up.

Download the doubles tournament entry form here.
Pro-Am Tournament
The Pro-Am portion of the tournament is your chance to bowl with the pros. There are separate divisions for Youth, Seniors and Adults. Pro-Am spots are available for Friday, August 1st at 6pm and Saturday, August 2nd at 8pm.
Download the Pro-Am entry form here!

Seeking Tournament Sponsors
You can become a sponsor of one of the most prestigious doubles tournaments in America. There are multiple sponsorship levels available. All sponsors will have a banner displayed throughout the tournament.
The 15th Annual Luci Bonneau Memorial Striking Against Breast Cancer Mixed Doubles Tournament includes live-streaming by MichiganBowler.tv
"Like" and follow The 15th Annual Luci Bonneau Memorial on Facebook: